I'm not going to write an elaborate disclaimer about stereotypes and exaggerations here. I trust that if you're smart enough to get through elementary and high school, you're smart enough to discern charging, generalization to make a point and simple stereotyping. What I do want to point it beforehand is that the theory I give here is just one part of the big picture, the big picture being outside the scope and purpose of this post.
There's two stereotypes here of which I believe they are rooted in truth. I also want to share my take on why those stereotypes exist. The first one is "the girl who falls for the wrong guys". The second is "the guy who gets friendzoned all the time". For those who don't know what the friend zone is: it's where a guy (or girl) is put when they're in love with someone but that someone only sees them as a cherished friend. For the sake of brevity, I'll mostly stick with the nice-guy-who-gets-friendzoned-by-the-girl-who-falls-for-wrong-guys stereotype.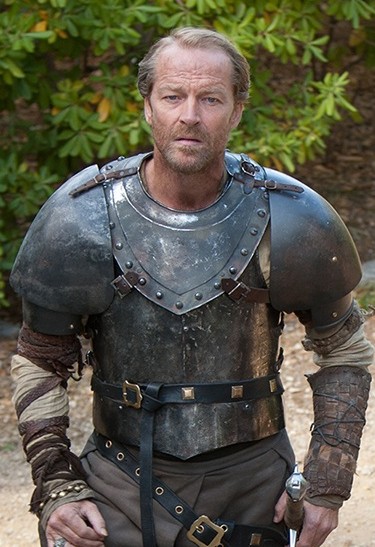 I believe the first and foremost reason that the douchebag attracts girls yet is hated by girls is his lack of moderation in certain personality traits. If a woman likes a man who knows what he wants and goes for it, the douchebag does so – yet without concern for others, turning it into selfishness. If a woman likes a strong, dominant man, the douchebag displays this – yet without respect and care, turning him into something of a small-scale-tyrant. Self confidence becomes arrogance, and so on. The douchebag takes typically 'manly' or 'attractive' personality traits and takes them too far. Women will want him at first, yet tire of him and eventually badmouth him, beating themselves up over the fact that 'they let themselves be used by him'. This would explain the stereotype of women falling for the wrong guys.
On the other side of the spectrum, we have a young man suffering from 'nice guy syndrome'. Rather than manifesting himself as a douchebag, he may present himself as a wimp, a doormat, even. He puts women on a pedestal and has no guts. He'll never tell you what he wants: he does whatever you want to do. He may be considered 'too sweet'. This is the guy who gets put in the friend zone. Women genuinely think he's a valuable friend, but seem to miss 'some element' that would make him a fit partner. I believe that 'element' is a combination of traits that the douchebags possesses but takes too far.
David Deida, who wrote a lot of (weird) stuff about men/women came with the interesting concept that women like to 'test' men, to challenge them to prove their qualities. Thinking about it, I realized that this concept is so prevalent that you will find it in many contexts. In Dutch, we have a very common saying that goes "teasing girls means asking for kisses", usually  said to kids teasing each other. In a less innocent context, it's not uncommon for women to 'provoke' men into taking a dominant role between the sheets by teasing them. It's even a common (?) practice in BDSM relationships, for the submissive person to provoke the dominant person into punishing the submissive person. On a less carnal level (?), according to Deida, this happens all the time because women want to be reassured about their man's capabilities. This could be in the form of  nagging, teasing, criticizing or even a simple "what do you want to do tonight?".
Example: When I'm at my mom's place and she asks me and her boyfriend what we want to eat, she always gets frustrated when we say something like "whatever you want is fine". I'm sure my mom isn't asking us to test us, but displaying indecisiveness (or always holding back about the things you want) like this all the time could be subconsciously interpreted as you being weak – thus making you fit for the friend zone.
Is this a stretch? Too far fetched? Possibly, but it does make sense and I've heard other women complain about men's indecisiveness, whereas men who know what they want are generally praised. This indecisiveness is just one possible example of what could be tested by a woman. The douchebag does what he wants without concern for the woman. The doormat does whatever she wants (which may be, ironically, to hear what he wants) and the manly man is somewhere in between. Of course women generally want to feel respected and their feelings to be acknowledged, but they generally want to have a 'stable factor' beside them. Someone with nice guy syndrome may provide the respect and emotional support in tough times, but they miss the 'intensity' that the douchebag does have. I say intensity here because I really can't find a proper word for this. (Edit: After reading this, a friend astutely mentioned that words like 'independence' and 'assertivity' might be better suited here.) Excitement, risk and at the same time the sense of safety that a more dominant or a stronger man could provide… Perhaps those things combined are what attract women to the douchebag – even if they take things too far and disrespect (or even mistreat) women.
All this results in good guys turning sad, douchebags missing out on truly fulfilling connections with women and a lot of disappointed women. The challenge for the manly man (-to be) would be to find a perfect balance here, while attempting to understand what women want.
How? No idea. After all, I'm just a man.
"After about 20 years of marriage, I'm finally starting to scratch the surface of what women want. And I think the answer lies somewhere between conversation and chocolate." – Mel Gibson